Delete Stale Mailboxes
Stale mailboxes are those which haven't been accessed in a while - usually a long while. Deleting stale mailboxes can free up disk space, and improve system performance. This procedure should be performed as part of regular maintenance.
1

to CallPilot Manager.
2From the top menu, click on User - > User Search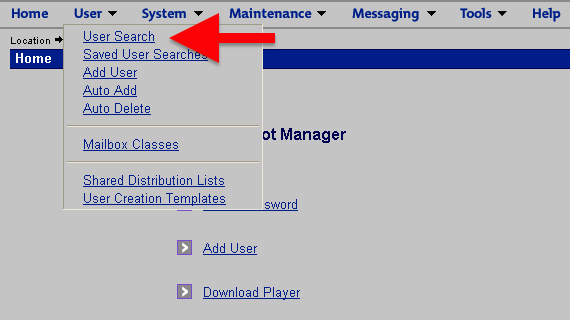 3For 'Search Type', choose Advanced Search.
For 'Search Criteria', choose Time Of Last Login from the extensive drop-down list.
For 'Operator', choose less than, for 'Value', enter a cut-off date, eg, 1 or 2 years ago.
Click on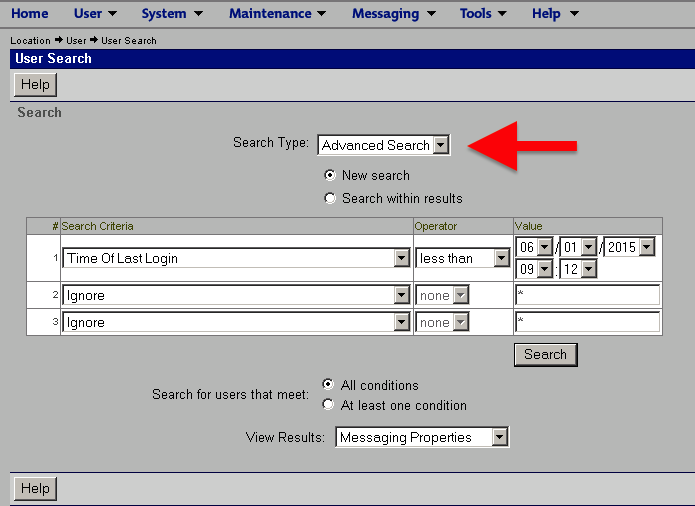 4Using the search results (which can be exported), manually delete the stale mailboxes to free up disk space.