Exporting User Details to Excel
This procedure shows how to export the User List from CallPilot, and import it into Excel.
1Open Internet Explorer, and

to CallPilot Manager.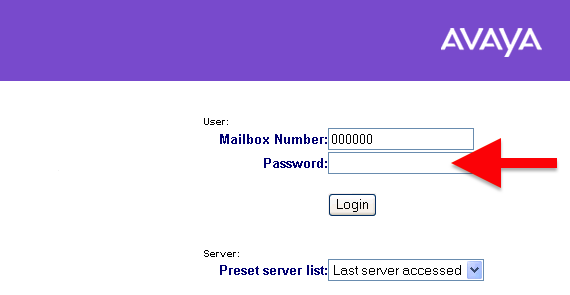 2From the top menu, click on User - > User Search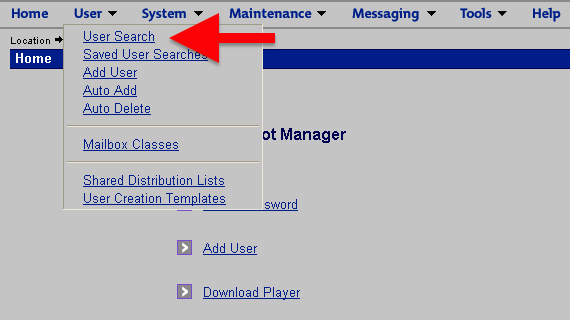 3Click on

(keep the * in the Find field to search for all records)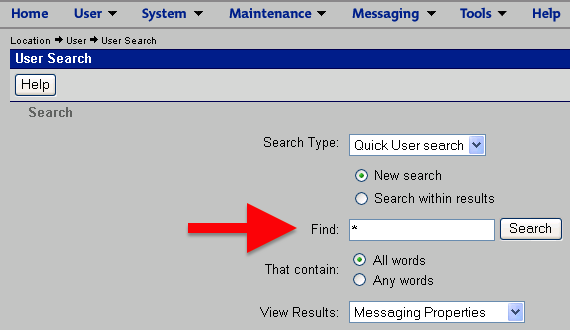 4Select all the records by clicking the top left corner Checkbox: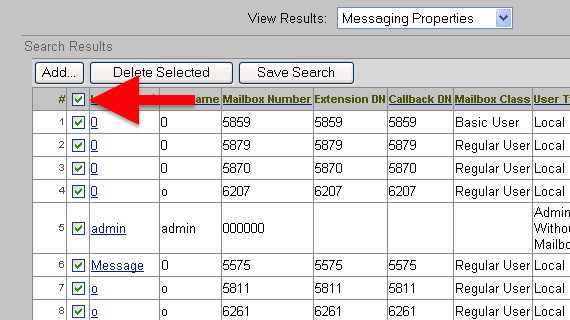 5Then, at the top (or bottom) of the screen, click


6Having clicked Export details, and after a short pause, a window appears similar to below.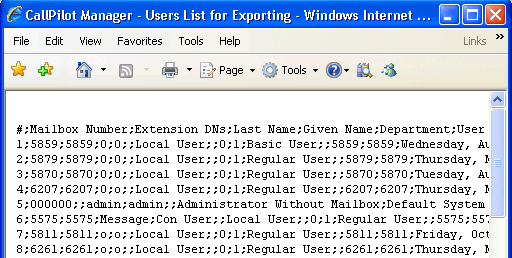 7Select File -> Save As. In the save box, change Encoding to Text File, enter a Filename, and

to the desktop.

Alternatively, right-click inside the records window, Select all and Copy/Paste the data into Notepad.

to the desktop.
8Now open up Microsoft Excel. Click Open to select the text (.txt) file you just created.

9Change Files of Type: to ALL Files (this will allow you to see the text file created earlier)

10Click

, the Import Wizard starts. Leave Data Type as Delimited, and click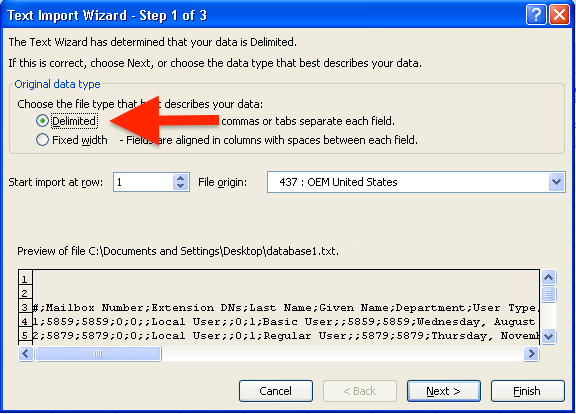 11On the next screen, ensure the Tab and Semicolon delimiters are CHECKED

, click

followed by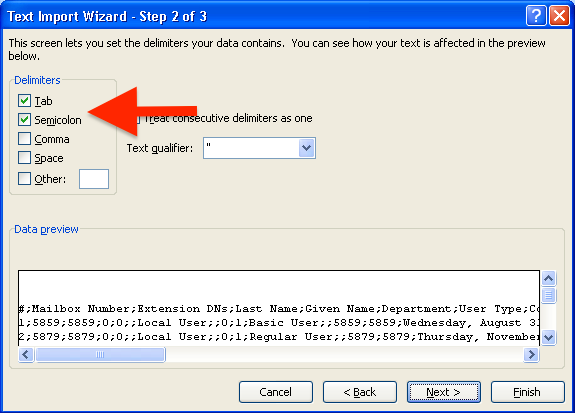 12When the Import Wizard finishes, an Excel document containing DNs, names, last log-on, file size, etc. is created.
Finally,

this Excel file.