Network Interfaces
CallPilot has two network interfaces, ELAN, and CLAN. Rack-mount servers have two NIC ports, with the 201i/202i servers, the network ports are presented on the Multi I/O cable: NTRH0912 (see below).
The ELAN is not routable (there's no gateway address), and is connected to the CS1K Equipment LAN.
The CLAN is routable, and is (optionally) connected to the customers network for access to MyCallPilot.
If you are not using the CLAN interface, and suspect a ELAN interface fault, you can repurpose the CLAN port for the ELAN.
To check or change the IP addresses:
1Open the CallPilot Manager in a browser, and login.
2From the Home menu, click on Configuration Wizard.
An Information warning appears - Click OK to continue.
4Click Next until the CallPilot Local Area Network Interface page appears.
The ELAN interface is shown left, the CLAN right. MAC Address fields are not editable.
5Enter the ELAN / CLAN IP address, Subnet mask, and Gateway (CLAN only).
If checking the settings, click Cancel. Or, click Next to save any changes and continue.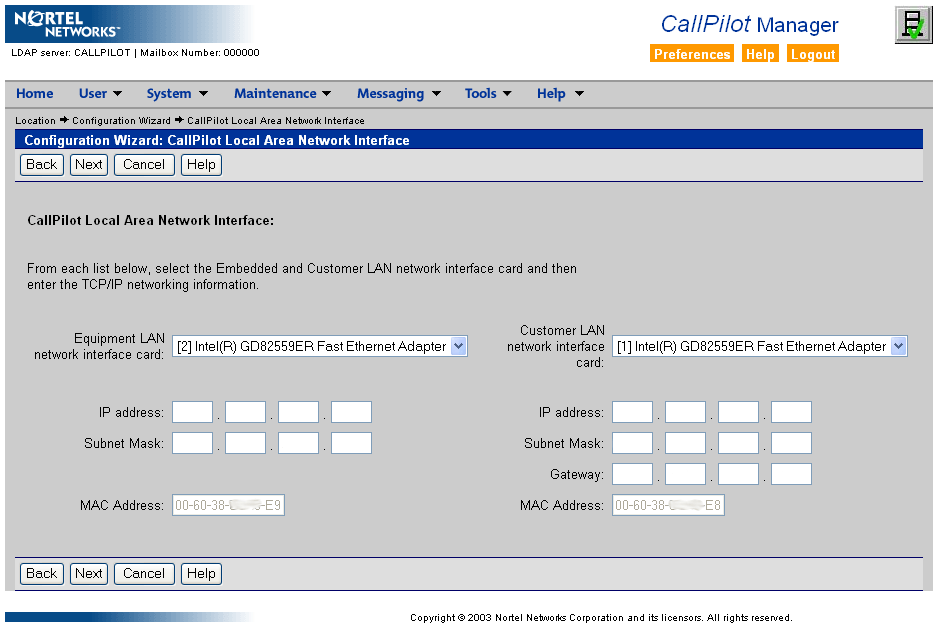 Note: With a 201i/202i, the two interfaces are called ELAN and CLAN in the drop downs, per the multi I/O cable port labels.
6If you have made changes, CallPilot must be restarted for them to take effect.
Do this either from the start menu, or press the reset button.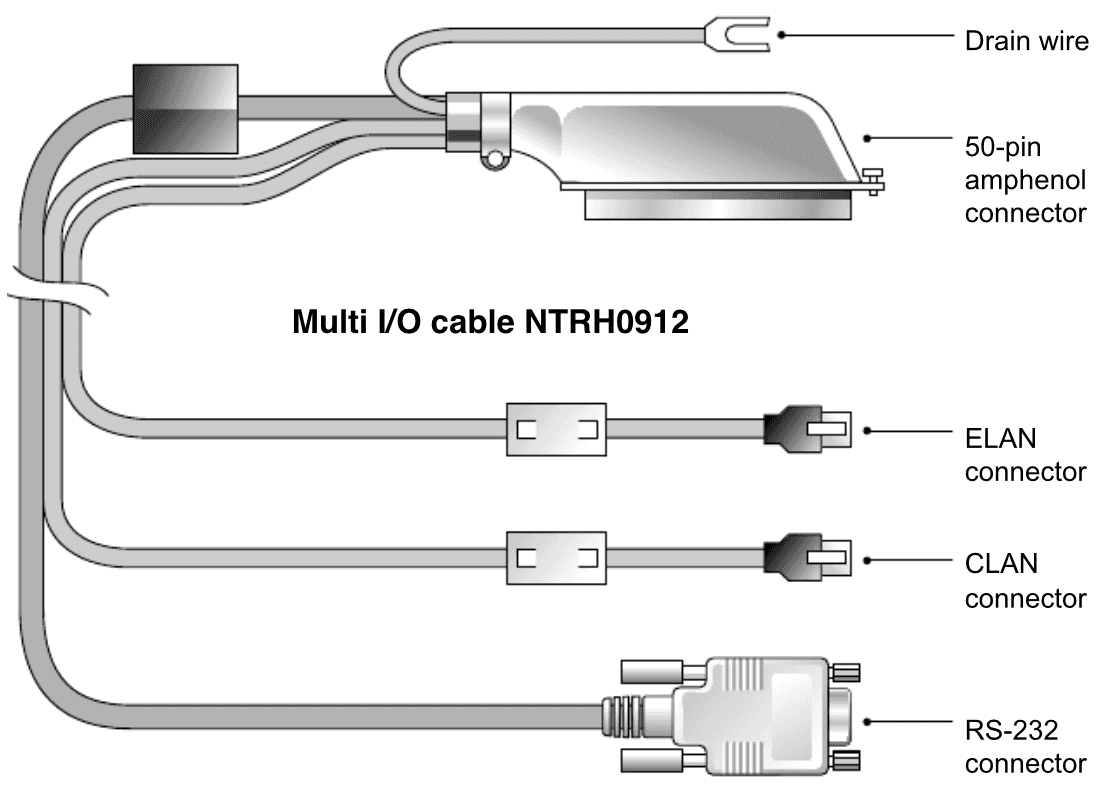 Multi I/O cable NTRH0912:
Used with 201i/202i servers, a multi I/O cable presents 2 network intefaces, and one RS-232 port, from an IPE slot 50-pin Amphenol (RJ-21). The standard cable is approximately 3 m (10 ft) long. If you need a longer length, use a RJ-45 female-to-female adapter to attach an additional CAT5 cable. A maximum length of 76 meters (250ft) is supported.
Refer to Multi I/O cable NTRH0912 for further details.