CallPilot Keycode Upgrade
1Open the CallPilot Manager in a browser, and login.
2From the Home menu, click on Configuration Wizard.
An Information warning appears - Click OK to continue.
3Click Next until the Keycode and serial number page appears.
4Make sure the serial number matches that shown on the new keycode sheet.
If it does, enter the new keycodes and click Next. If not, the keycode will not validate, so Cancel out.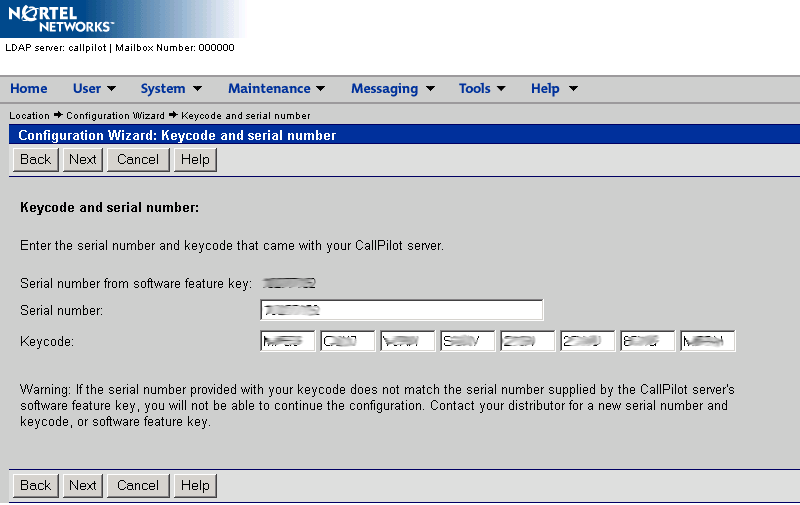 5Having clicked Next, at the Feature Verification screen, make sure the current keycode Max Voice Message seats has increased to the new values shown on the keycode sheet. Click Next to continue.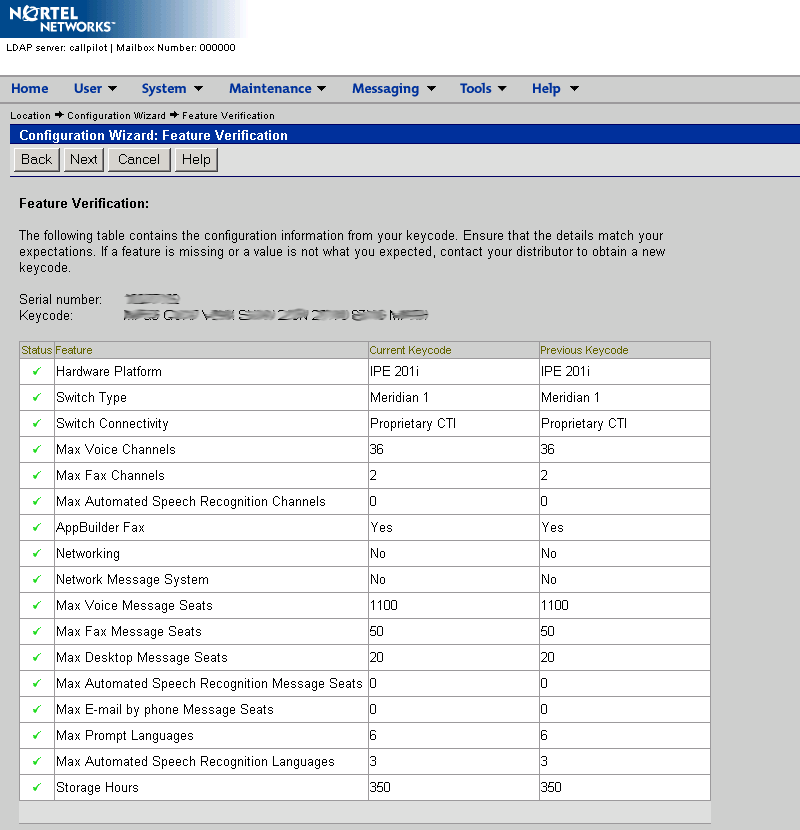 6Continue to click Next until you get to the Language Source Directory. Click the radio button indicating Skip Language.
7Continue to click Next until you get to the last screen, then click Finish.
8Restart CallPilot for the new feature changes to take effect. Do this either from the start menu, or press the reset button.