Add/Edit Holidays
Holidays must be kept up-to-date if you're using a Day Control in an application created with Application Builder. Up to 60 holidays can be defined. Having defined the holidays, different services (applications) can be used for holidays, versus business hours or off-hours.
1Log in to CallPilot, click on Messaging ➤ Holidays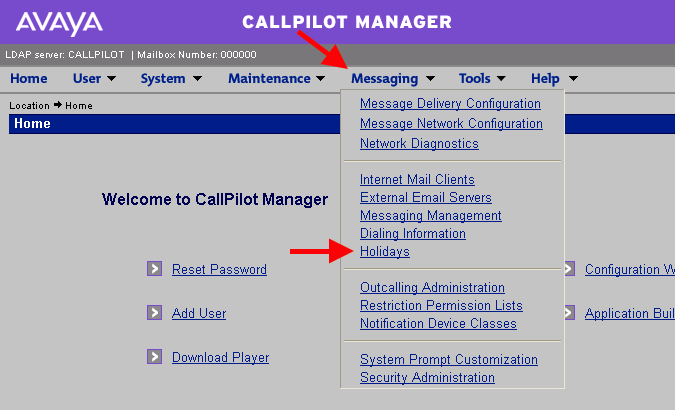 2The currently defined holidays are listed (shown below).
- Click a Holiday Name to EDIT the date/time for that holiday, and Save the changes.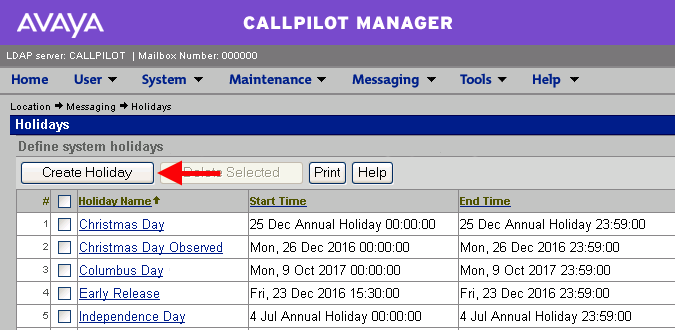 3Click Create Holiday (shown above) to define a new holiday.
- Enter a name, the date(s), and if recurring, check Annual Holiday. Save when finished