Configure Analog Lines
From the IP Office configuration tree, expand Line, and click on Line 1.
In the 'Line Settings' tab:
Enter an Incoming and Outgoing Group ID (see Lines and Groups).
'Line Appearance ID' is the number used for a direct Line Appearance button assignment.
If a line is not in use, select 'Out Of Service' under Admin.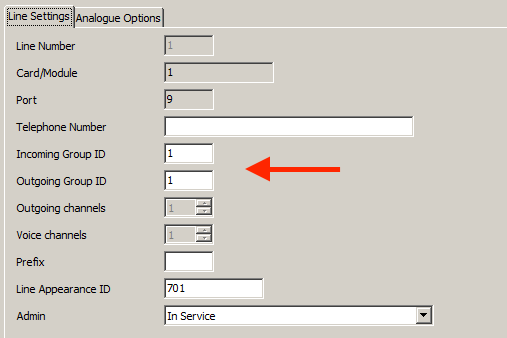 In the 'Analog Options' tab:
If the line does not support ICLID, select Loop Start for Trunk Type. This is important!
Select the appropriate Signaling Type (default=DTMF).
Select Bothway for Direction (default).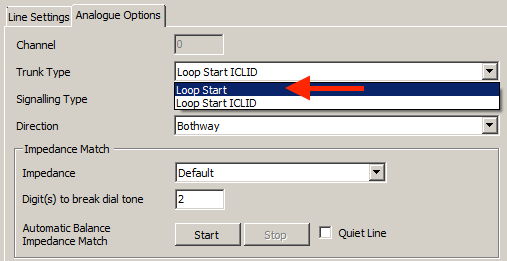 Click OK to save changes, and repeat for the remaining analog lines.