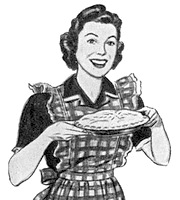 About...
This website provides a personal collection of technical programming aids for the M1/CS1K/PBX technician. The content is exactly that - personal - and I hope you can find it as useful as I do.
This Cookbook is a way for me to...
Who's Mike? - A Mac toting tip and ring guy with a web site. You probably already guessed that.
Why? - If there's a page here, it's because I've done it, and want to remember how for next time.
If this site has helped you, please consider making a donation towards hosting it.
If you're using ad-blocking software, please whitelist pbxbook.com. Thanks!
Some mumbo-jumbo...
This section unfortunately seems to be getting longer and longer... but, please read it.
If you have any concerns, comments, or other feedback, please use the contact form.
General:
This website is built and tested using Safari and Chrome. IE compatibility is not 100% guaranteed.
This website is supported by Google Ads - please whitelist, and read the obligatory Privacy Policy.
In accordance with EU cookie legislation, you must consent to allowing cookies to use this website.
Disclaimer:
Content is provided in good faith, but totally without warranty of any kind, either express or implied. While the information provided is believed to be accurate, it may include errors or inaccuracies. Use it at your own risk!
All trademarks and copyrights on this website remain the property of their respective owners.
This website is not affiliated, associated, authorized, endorsed by, or in any way officially (or otherwise) connected with Nortel, Avaya, or any other company, individual, or products mentioned herein.
This work is licensed under a
Creative Commons Attribution-NonCommercial 4.0 International License
.
Terms of Use:
You may freely link to any page on this website for any purpose.
You may copy any page, or a portion of any page, with proper attribution.
You may print pages for personal use or study, but not for commercial purposes.
Privacy Policy:
No personally identifiable information is collected or recorded by this website.
Advertisements may use inline graphics or cookies to collect page impression data.
Refer to the Google.com privacy policy regarding advertisements served by Google, Inc.
When the music's over, turn out the lights - Jim Morrison