NRS Endpoint Status
Check the status of registered endpoints
Perform the following procedure to check the status of registered endpoints.
Log on to NRS Manager.
Click the Configuration tab.
Select Service Domains.
Ensure that Active DB View is selected.
Click the number in the # of gateway endpoints column.
Click Show. The Gateway Endpoints page appears.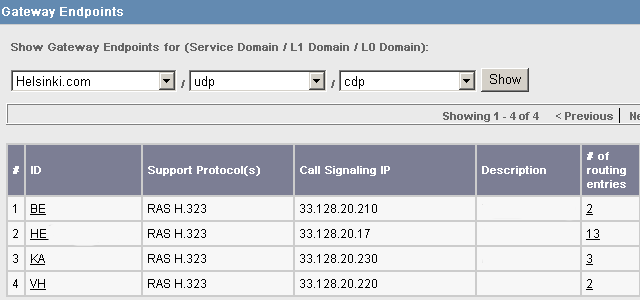 In the image above, all four RAS H.323 endpoints are registered.