Engage Web Access
The Engage Recorder is at: http://<server-ip>/engage
Log on with the user details provided.
Turn OFF Windows Firewall on the server (or make sure its not blocking web access).
Do not access the Engage recorder from localhost, always access it from an 'Admin PC'.
The Engage web-interface works in IE7 or IE8, which is what tends to be found on the PBX Room Admin PC for the Element Manager, but NOT for the media playback function which requires Microsoft Silverlight. A workaround is to install Google Chrome. BUT, you need to use Version 44 (32-bit for XP), as later versions do not support Silverlight!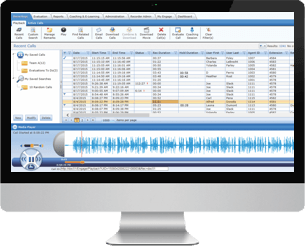 To enable Silverlight in Chrome v44, follow these steps:
In the Chrome address bar, type chrome://flags/#enable-npapi
In the Enable NPAPI Mac, Windows box, click Enable.
Exit, and then relaunch Chrome.
Re-open the Engage web page: http://<server-ip>/engage
Right-click the broken puzzle piece image, and select Run this Plugin.
External Downloads:
Note: You must obviously use a browser that supports Silverlight content to access a Silverlight page! With Chrome v45 and later, Silverlight is not supported. Microsoft Internet Explorer (64 bit), Mozilla Firefox, and Apple Safari all still support Silverlight content.