Intuition ODBC Database
With multiple networked Datapulse consoles, you can configure and maintain a common contact database, via ODBC - Open DataBase Connectivity. Each console is able to modify or update the database, and changes are reflected instantaneously.
1. Open Data Sources (ODBC): c:\Windows\SysWOW64\odbcad32.exe
It is VERY important to open this (32 bit) version! Enter the path exactly as shown into the Start Menu search box.
2. In the 'ODBC Data Source Administrator' window, select the 'System DSN' tab
3. Under 'System Data Sources', in the 'Name' field, select 'Intuition' and click the 'Configure'...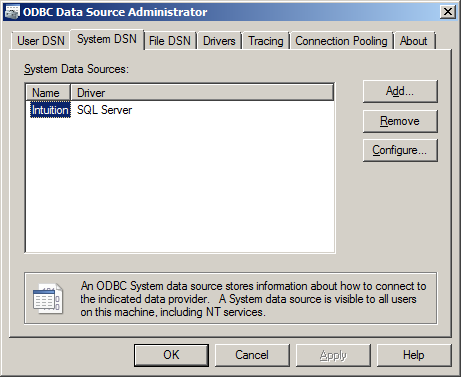 4. The 'Microsoft SQL Server DSN Configuration' window will open.
In the 'Server' box, enter the server that hosts your database or select it from the drop down menu, then click 'Next'.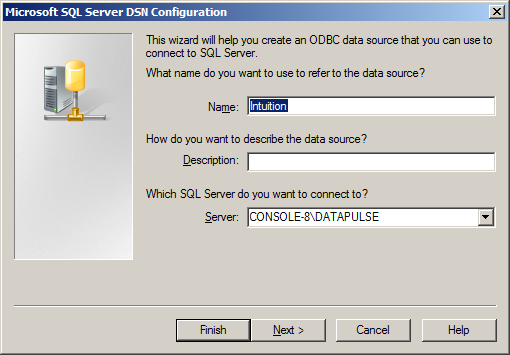 5. For 'Login ID' enter mettoni, for password enter mett0n1, then click 'Next'.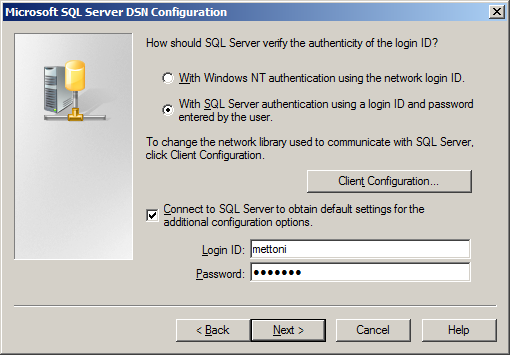 6. Confirm the two checked options, and click 'Next'...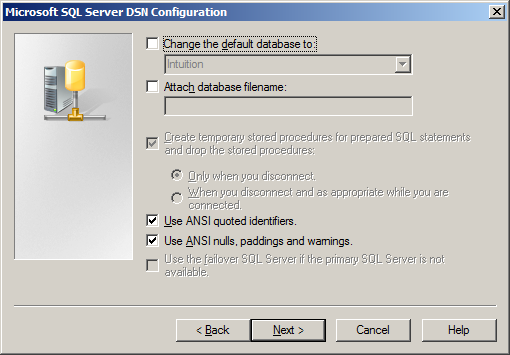 7. Confirm the one checked option, and click 'Finish'.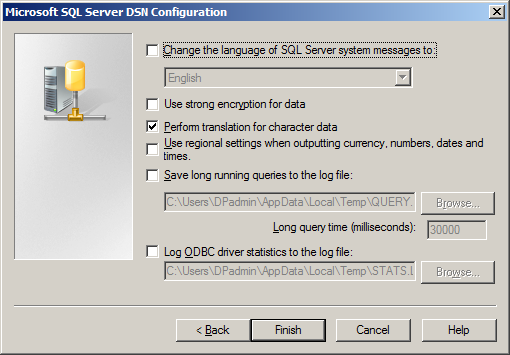 8. The 'ODBC Microsoft SQL Server Setup' window appears, click the 'Test Data Source' button.
9. The window should display 'TESTS COMPLETED SUCCESSFULLY!', click 'OK' twice. The database connection works!
10. Click the 'OK' button in the 'ODBC Data Source Administrator' or close the window. Configuration is complete.