BCM 4.0 Change the Hold Music
File Requirements:
The disk partition used for the audio files is shared with Voice Mail. The presence of "music" files therefore will reduce the available space for Voice Mail. Further limitations are as follows:
No more than 1 Gig of disk space may be used for Music files. ( ~37 hours)
If less than 1 Gig of free disk space remains, no further music files may be uploaded.
Maximum upload size for a single file is capped to 5 Mb
The Music files must be in "WAV – wave file" or "AU – sun audio file" format.
Wav files must be converted to PCM 8.000 kHz, 8 Bit, Mono before being transfered to the BCM.
File Installation Instructions:
In Element Manager, navigate to Configuration / Applications / Music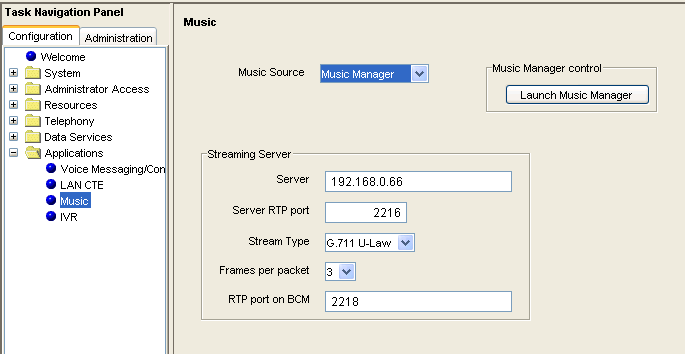 Select Launch Music Manager (this opens browser window)
Select though any security warnings and enter login and password
From Music Manager, select File Manager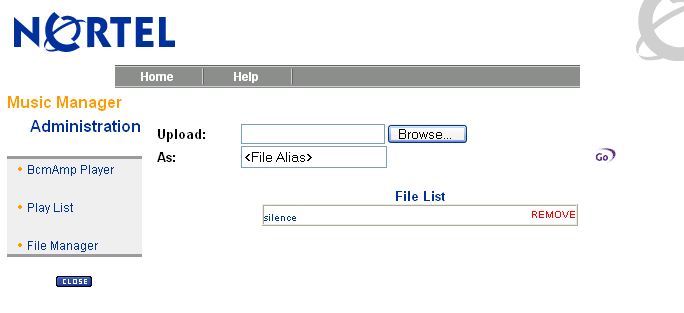 Select Browse to locate your new music file
Give file a unique name in <File Alias> and select upload
This should add the new file to the end of the file list
Select Play List from menu to left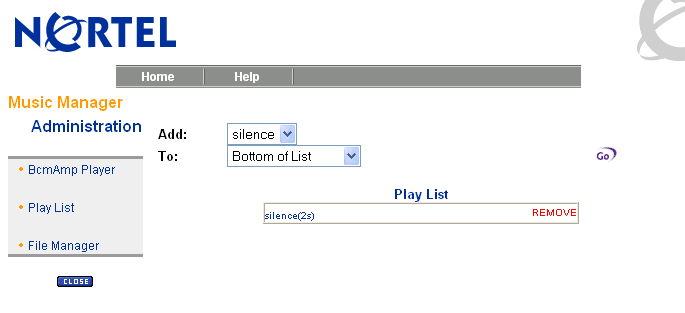 Select new file from drop down in Add:
Select Above … in To: drop down
Select Go
Select Remove from the old file
Select BcmAmp Player from menu to left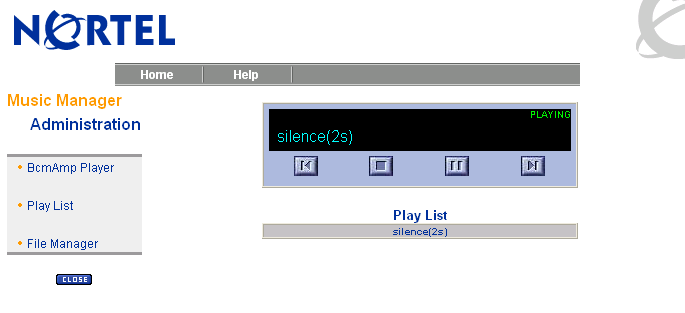 The player should show the old file in a "playing" status
Press Stop button on player
Press Play button on player
The player should now show the new file in a "playing" status
You may now close out of the Music Manager Administration